These general conditions determine the rules for the use of the Finascope website (finascope.fr) by its readers and subscribers. Readers and subscribers agree to be bound by these terms and conditions and acknowledge that by using or subscribing to Finascope's services, they accept them in full.
Finascope reserves the right to modify these conditions at any time in order to comply with any regulatory, legal, technical, commercial or editorial changes.
Finascope also reserves the right to terminate a subscription where users are in breach of these terms and conditions.
Intellectual Property
All Finascope content is protected by French, European and international laws relating to intellectual property and copyright.
Whether free access or not, any reproduction, representation, distribution, translation or exploitation, in whole or in part, of any kind whatsoever and by any means whatsoever, of any of these contents is forbidden without prior authorization. For any request for authorization, please send an email to contact@finascope.fr or to contact the Centre Français d'Exploitation du Droit de Copie by clicking on the icon below.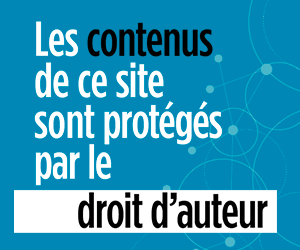 Individual and group subscriptions, as well as purchases of single articles, do not entail a transfer of ownership or a right of reproduction of the contents.
Finascope is the exclusive owner of the trademarks and domain names it has registered or operates.
Responsibility
The contents of the articles and content published on the Finascope website or in its newsletter are provided for information purposes only. They should not be considered as recommendations or investment advice, nor as decision-making aids. Finascope cannot be held responsible for the consequences of the use of any information provided on the website or in its newsletter. Finascope is not responsible for any errors, inaccuracies or outdated information contained in its content, nor for translation errors in its English version. To report an error or react to a content, please send an email to redaction@finascope.fr.
Subscriptions/Description of offers
Access to Finascope contents can be free or paid depending on the editorial choices of the editorial staff. In the case of paying contents, it is possible to access the articles by unit for a fee of 20€ HT.
On a regular and daily basis, Finascope's contents are accessible via the following formulas:
Subscriptions reserved for individuals with VAT at 2.1% (Scope: €199 excl. tax per year or Student for students: €65 excl. tax per year): These subscriptions are reserved for strictly personal use. When subscribing, a personal address is entered on the subscription form. Under no circumstances may content be shared internally or externally.
Corporate subscriptions :
-Initial for 1 person (€390 excl. VAT per year). Subscription for strictly personal use only
-Standard for 3 persons (990 € HT per year),
-Premium for 5 people (€1,490 excl. VAT per year)
-Decile for 10 people (€2490 excl. VAT per year)
Group subscriptions are reserved for employees of the same legal structure. An association can subscribe for the benefit of its own employees, but not for its members, spread across different entities or companies. These offers are subject to sliding scale fees and the same rules for the protection of copyright and intellectual property.
The holders of the bundled subscriptions provide a login code and a link to the associated subscribers. The number of possible associate subscribers is shown on the subscription confirmation page. Associate subscribers do not have to pay anything and do not have to enter any credit card information. They do, however, have to enter a username, password and email address.
The holder of the main subscription cannot directly cancel an associated subscription included in a group subscription (Standard, Premium or Decile). The cancellation of an associated subscriber can be done by himself or by the site administrator upon request to contact@finascope.en. After this termination, the space is released and can be allocated to a new subscriber by the holder of the main subscription.
Subscriptions are firm and definitive for the entire duration of the subscription. It is possible to cancel a subscription before its expiration date, but the amount of the subscription remains acquired by Finascope.
It is possible at any time to change the subscription formula. The new subscription formula will be active for a full period (one year) from the date of the change. In this case, the amount of the previous subscription for the period between the date of change and the expiry date of the previous subscription remains acquired by Finascope.
Subscribers have access to the full range of Finascope services, including
-all the contents in French and English, as well as the archives
-the reception by email of a weekly newsletter on Friday at around 12 noon by subscribers who have signed up to receive it
-Receiving email notifications as soon as articles are published by subscribers who have signed up to receive them.
Users can unsubscribe from receiving newsletters or notifications at any time. Subscriptions remain active after unsubscribing from notifications and subscriptions.
Subscribers can track their subscriptions and access their invoices by clicking on the My Account button.
Payments
Payments are secured and made by credit card. Payments by bank transfer or check are also possible.